Prices on the market are subject to certain price changes in all industries. Depending on how strong the reaction to a price increase or decrease is, one speaks of elastic or inelastic demand.
Definition / explanation
Inelastic demand is given when the price of a service / product increases or decreases, but the demand hardly changes.
example 1 - If the price of a product is increased by 20 percent and as a result the demand falls by only 2 percent, the demand is inelastic.
Example 2 - Another example of inelastic demand is gasoline prices. Even if these are significantly increased in price, the demand will only decline to a minor extent. This can be explained by the fact that many people are dependent on their car and therefore have to accept the price increase.
Price cuts also have only a minor effect on demand. If the price of gasoline or electricity falls, demand will hardly increase.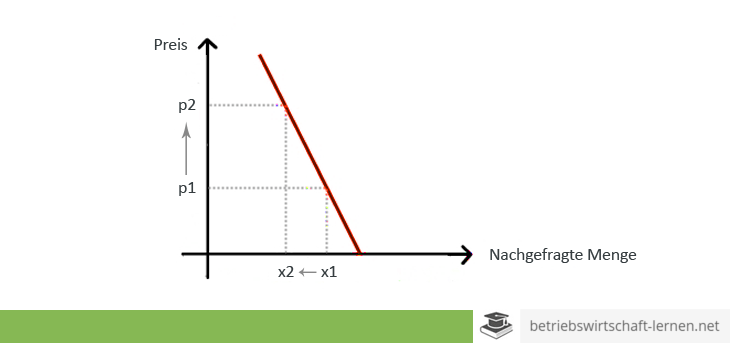 Summary
Demand is inelastic when price is changed and demand remains unchanged
Price increases cause only a slight decrease in demand
the more vital the product, the more inelastic the demand (e.g. food)